The smartphone industry is constantly evolving, and we are thrilled to announce the arrival of the highly anticipated Cubot X70 smartphone. Prepare to be amazed as we take a closer look at the exceptional features that make this device stand out from the competition. With its cutting-edge technology and innovative design, the Cubot X70 is set to redefine the smartphone experience.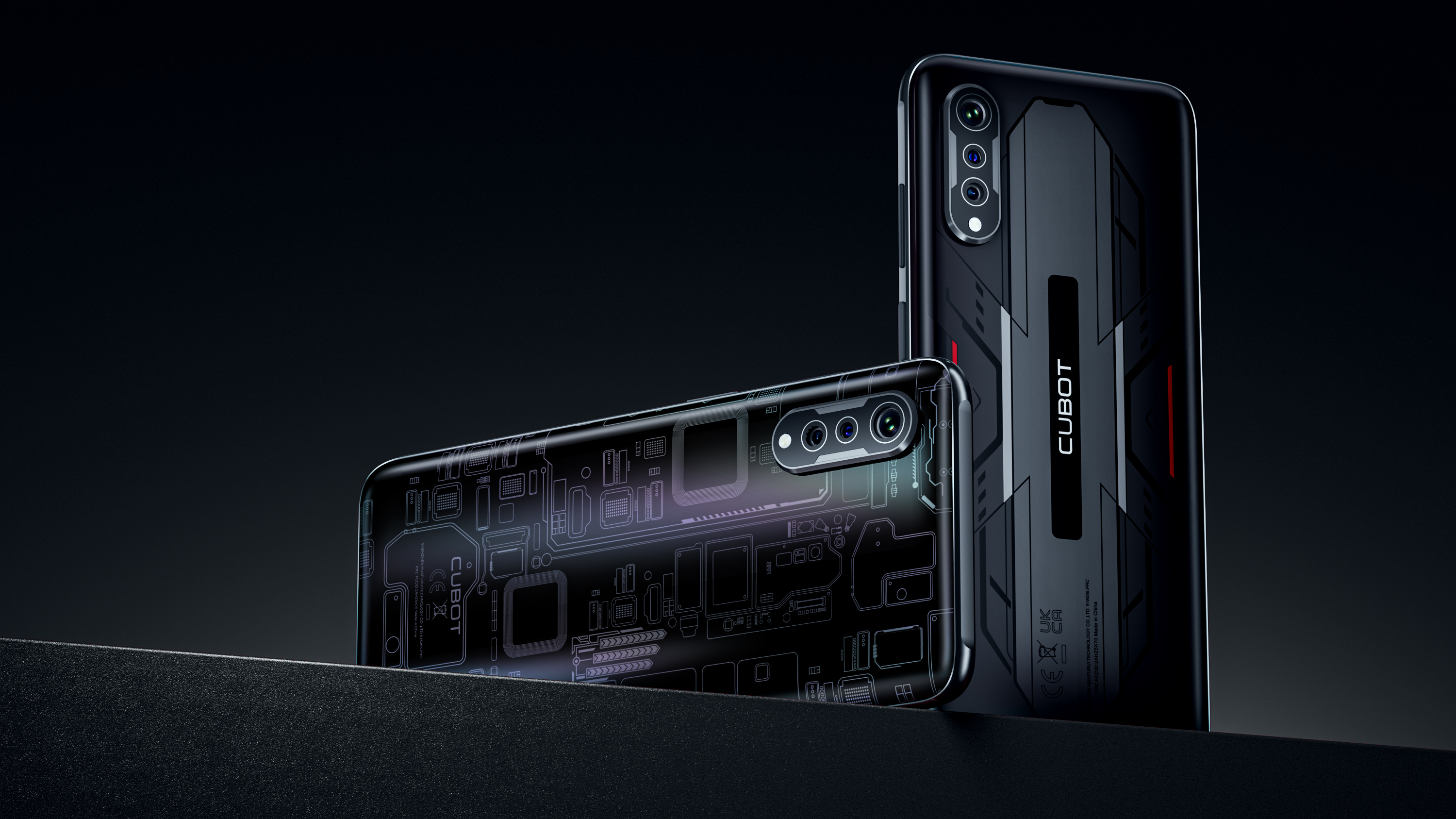 A Futuristic Design That Makes a Statement
The Cubot X70 boasts a bold and futuristic design that is sure to turn heads. Available in Tech Black and Space Black, this phone is a true style icon. Its sleek and modern look is enhanced by a stunning back glass finish and silk screen patterns, making it a visual masterpiece that sets it apart from other smartphones on the market.
Pro-Level Photography Capabilities
Capture every precious moment with the Cubot X70's pro-level photography capabilities. Equipped with an impressive 100MP camera, this smartphone ensures that no detail goes unnoticed. Whether you're capturing breathtaking landscapes or taking up-close portraits, the Cubot X70 delivers stunning and crisp images. Additionally, the 32MP front camera lets you take flawless selfies, allowing you to showcase your best self in every shot.
Powerful Performance for Seamless User Experience
Experience lightning-fast performance with the Cubot X70's powerful MTK Helio G99 Processor. This state-of-the-art processor enables seamless multitasking, smooth gaming, and effortless browsing. Bid farewell to frustrating lags and welcome a fast and responsive user experience that keeps up with your demands.
Ample Storage and Memory Capacity
Never worry about running out of storage or memory again. The Cubot X70 offers an impressive 12GB of RAM, ensuring smooth performance even with multiple apps running simultaneously. Additionally, with expandable storage options of up to 256GB, you can store all your photos, videos, and files without any limitations. Say goodbye to compromises and enjoy the freedom to store everything you need in one place.
Immersive Visuals for a Captivating Experience
Immerse yourself in a world of stunning visuals on the Cubot X70's expansive 6.583'' FHD+ IPS touch screen. The screen's buttery-smooth 120Hz dynamic refresh rate display brings every image to life with vibrant colors and crystal-clear clarity. Prepare to be captivated by the visual feast that awaits you, enhancing your multimedia experience to a whole new level.
Long-Lasting Battery and Enhanced Features
Stay connected throughout the day with the Cubot X70's long-lasting battery. Enjoy uninterrupted usage for browsing, streaming, and gaming without the constant need to recharge. With the latest Android 13.0 operating system, you'll experience a seamless user interface and enhanced privacy features, ensuring that your smartphone experience is both secure and enjoyable.
Global Connectivity and Convenient Security
Stay connected globally with the Cubot X70's support for multiple frequency bands, allowing you to use your smartphone wherever you go. With the inclusion of NFC technology, you can enjoy the convenience of contactless payments and easy data transfer. Additionally, the X70's fingerprint scanner provides secure access to your device, safeguarding your personal data from unauthorized access.
Conclusion
In conclusion, the Cubot X70 is a game-changer in the smartphone industry. With its bold design, pro-level photography capabilities, powerful performance, ample storage, immersive visuals, long-lasting battery, and enhanced features, it offers an unparalleled smartphone experience. Whether you're a photography enthusiast, a gaming enthusiast, or someone who values a seamless user experience, the Cubot X70 is the device for you. Embrace the future of smartphones with the Cubot X70 and elevate your digital lifestyle to new heights.