Hi friends,
The first Android 12 Developer Preview made its way in February last year, so it's quite likely that previews of its successor — Android 13 — will start rolling out around the same time. A number of features expected with the release have already seeped out including a redesigned output picker and improvements to Bluetooth audio streaming.
These are now joined by yet another audio-related feature that seems to allow users to continue playing media from their phone on other nearby smart devices (via Android Police).
At this point, intricacies about the feature are still in the dark, but there are a couple of screenshots at hand that show it in action. The feature is called "Media TTT", with TTT standing for "tap to transfer," and a part of it is a chip notification that pops up with info relating to one's proximity to a receiver device such as another phone or a Chromecast device.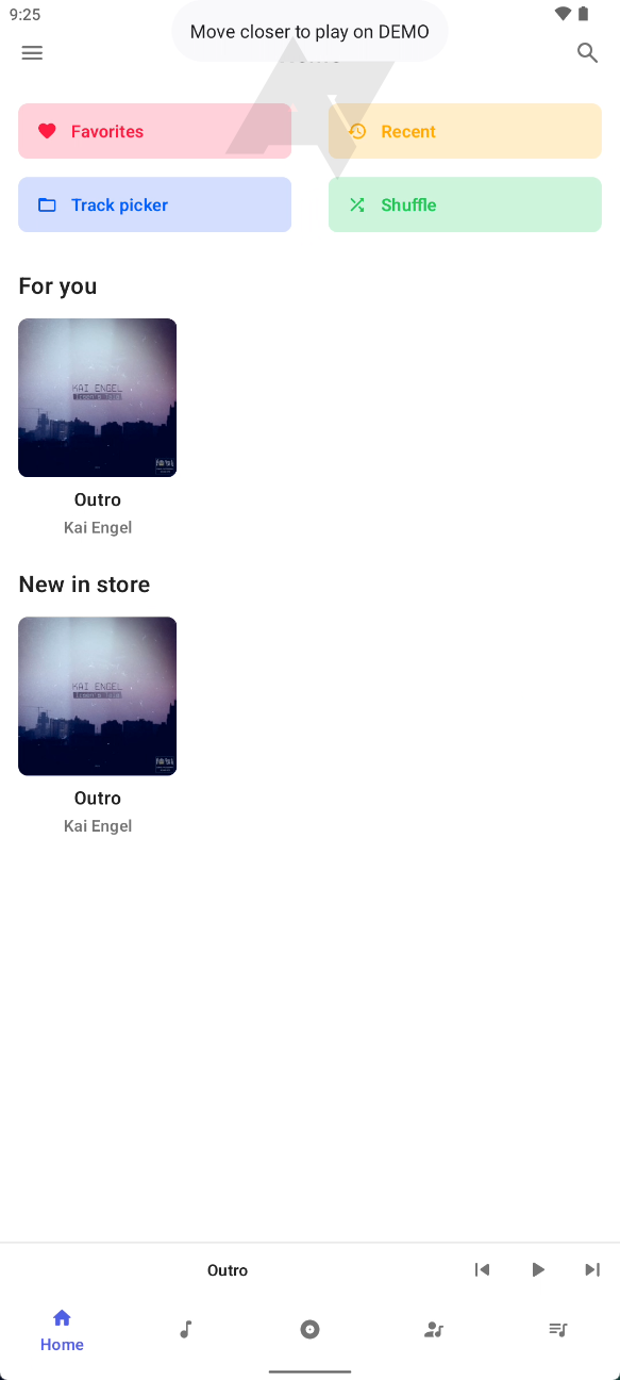 As seen above, the chip notification asks the user to move closer to the receiver device in order to "play on DEMO". When they've done as requested, media playback will be transferred and another notification with an option to undo it will pop up.

Again, this is all the information currently at hand regarding the Android 13 Media TTT feature and the rest is only speculation. It isn't clear how the feature is going to work but it would likely be something akin to UWB with enough precision to pick out a specific device from a gadget-filled room.
All in all, it would mean that Android devices will finally have a built-in answer to a similar feature from Apple that lets users hand off audio from an iOS device to a HomePod with nothing but a tap.
Do keep in mind here though, that as with any piece of software under early stages of development, the feature will be going through a lot of changes. We might even get to see some bits of all of the audio-related action with Android 12L so stay tuned.
Source: View