For those who crave adventure and seek a smartphone that can withstand the harshest conditions, look no further than the Cubot KingKong 9. This rugged powerhouse is designed to be your reliable companion in the great outdoors, offering durability and performance that surpasses expectations. Let's dive into the exceptional features that make the KingKong 9 a must-have for adventurers, outdoor enthusiasts, and professionals on the go.
Unmatched Durability for Extreme Environments
At the core of the Cubot KingKong 9 is its rugged design, purpose-built to withstand the toughest environments you may encounter. It is dustproof, shockproof, and waterproof, providing unparalleled protection against the elements. Whether you're trekking through rugged terrains, engaging in extreme sports, or working in demanding professions, the KingKong 9 is engineered to handle it all. No challenge is too great for this rugged companion.
Custom Cover Screen for Personalized Convenience
One of the standout features of the Cubot KingKong 9 is its Custom Cover Screen, allowing you to personalize your device and access essential information at a glance. This feature is incredibly useful for outdoor enthusiasts who rely on quick access to information. Whether you need to check the time, monitor music playback, or rely on the compass for navigation, the Custom Cover Screen keeps you informed and in control, even in challenging environments.
Immersive Gaming Experience with High Refresh Rate
The Cubot KingKong 9 delivers an exceptional gaming experience with its 120Hz high refresh rate display. This feature takes mobile gaming to new heights, offering smooth and fluid visuals that enhance your gameplay. Powered by an Octa-Core 6nm processor, this device offers lightning-fast performance and seamless multitasking capabilities, ensuring that you can enjoy your favorite games without any lag or interruptions.
Stunning Photos, Even in Low-Light Conditions
Capture stunning photos, even in low-light conditions, with the Cubot KingKong 9's impressive 24MP Night Vision Camera. This camera excels at capturing details in challenging lighting situations, allowing you to unleash your creativity and capture unforgettable moments. Whether you're exploring the wilderness at dusk or admiring the night sky, the KingKong 9's camera ensures that every detail is brought to life.
Long-Lasting Battery for Extended Adventures
With a massive 10600mAh battery and 33W fast charging support, the Cubot KingKong 9 keeps up with your active lifestyle. Spend less time worrying about charging and more time exploring the great outdoors. The KingKong 9's battery is designed to last, allowing you to go further on a single charge. With light usage, requiring only 20% of power in a day, you can confidently embark on your adventures without the need to constantly recharge.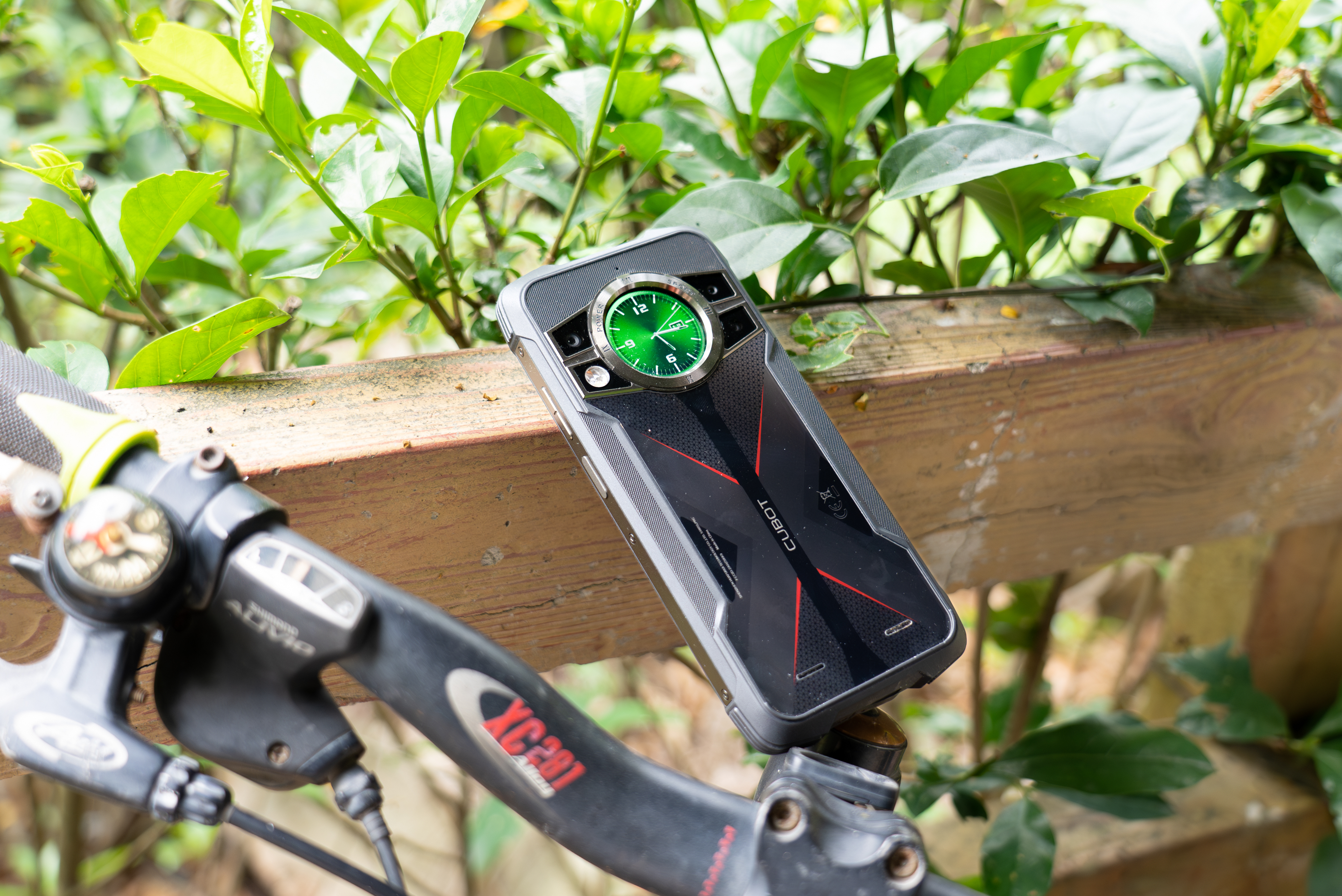 Conclusion
In conclusion, the Cubot KingKong 9 is a rugged smartphone that excels in durability, performance, and functionality. Whether you're an adventurer, outdoor enthusiast, or professional seeking a reliable device, the KingKong 9 is built to conquer the outdoors. Embrace the rugged power of the KingKong 9 and embark on your next adventure with confidence.